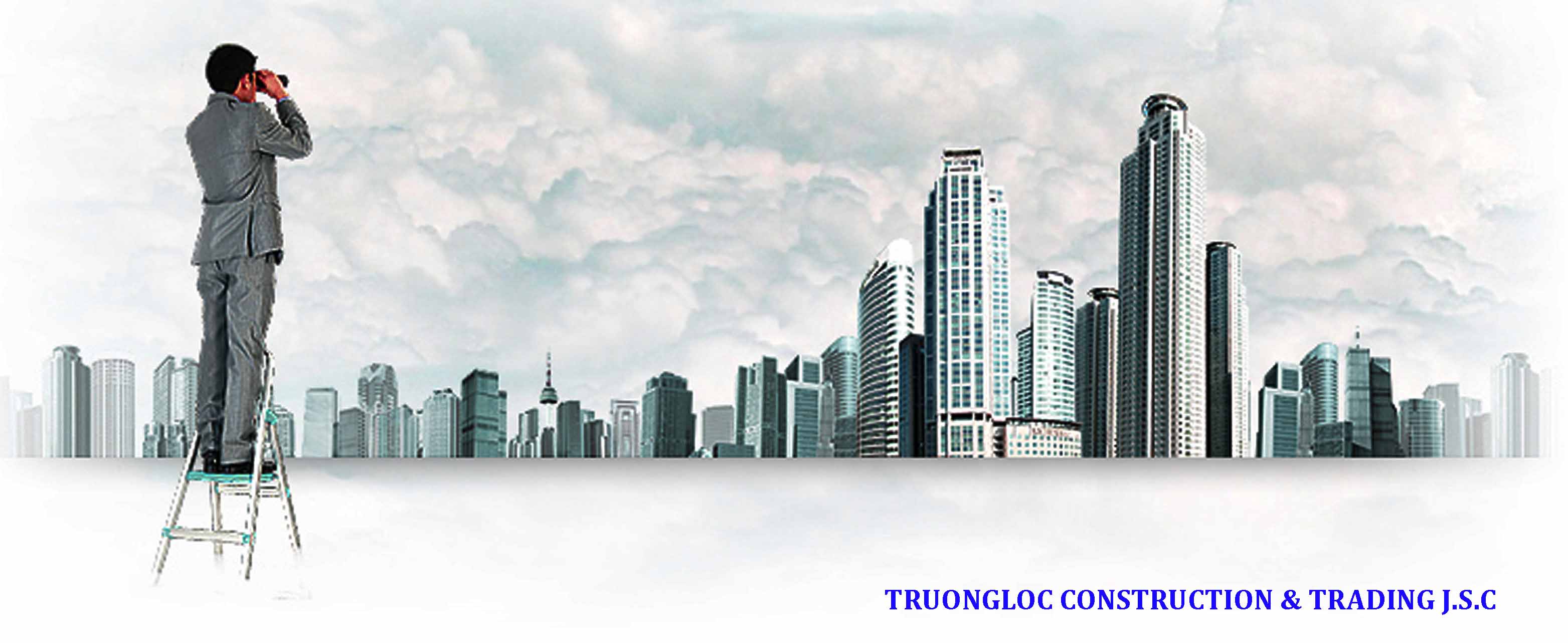 MISSION
JSC and commercial construction Loc Truong was consumer confidence and meet the essential is to create competitiveness in the domestic market as well as export markets. It brings many advantages Loc Truong market, Truong Loc is desired is a trusted partner of businesses, large corporations at home and abroad, always satisfied customers than expected, always encourage and create opportunities for all members of the company promoting the talent and capacity to contribute knack build Truong Loc and family life for members.
VISION
1. Bring value to the customer, because our customers are the people who bring resources to the enterprise, bringing the survival and development of enterprises. Moreover Truong Loc longer satisfies the needs of customers and provide customer satisfaction when using the products and services of Truong Loc.
2. To bring real value to employees, they are people who are day and night to create products and services bring to customers, they are representing the company with customer contacts. Truong Loc has created more favorable conditions to care for life, with preferential income policy, advanced training for skilled knowledge workers.
3. Bring value to the shareholders, investors, they are also business owners or representatives of capital contribution ensures operation Truong Loc. Truong Loc will bring them guaranteed profits commensurate with the contribution of capital spending.
4. Bring value to the community, society, ...
Loc Truong orientation is becoming a powerful economic group on the basis of strengthening and developing the brand TLPower. That is shown by the policy:
1. Satisfying the needs and expectations of customers.
2. To enhance the sense of responsibility, initiative and creativity, to maximize the potential and advantages of the Company.
3. Make sure the environment is increasingly green, clean and beautiful.
4. In the interests of each member and the community.
5. Construction Loc Truong became a typical enterprise culture.
STRATEGIC RESOURCE
We always believed that a team of professional staff, with high professional skills are decisive factors that brought success to the brand TLPower. Therefore, we are trying our best trained staff in accordance with the objectives set out, there are programs to support their staff to develop professional skills and management skills. More importantly, we created a professional work environment for employees to maximize individual capacity, with professional development opportunities.
Efforts to build a leading brand in association with a cultural environment typical enterprise. Professional work environment, modern, with remuneration of wages, bonuses, training and development, ensure staff uniform employees, professional sound, professional - and we pride proud of that!
Work at Truong Loc, you have the opportunity to:
- Attractive salary, competitive.
- Professional working environment, modern and cooperation.
- There is an annual reward system.
- Health insurance regime and perfect society.
- The opportunity to develop and advance their careers.
"HUMAN TARGET ARE MEDIUM, MEDIUM IS THE MOTIVATION OF THE DEVELOPMENT"